August 3, 2023
General News
Oh Junsung Becomes the Youngest Asian Games Player in Korean Men's Table Tennis History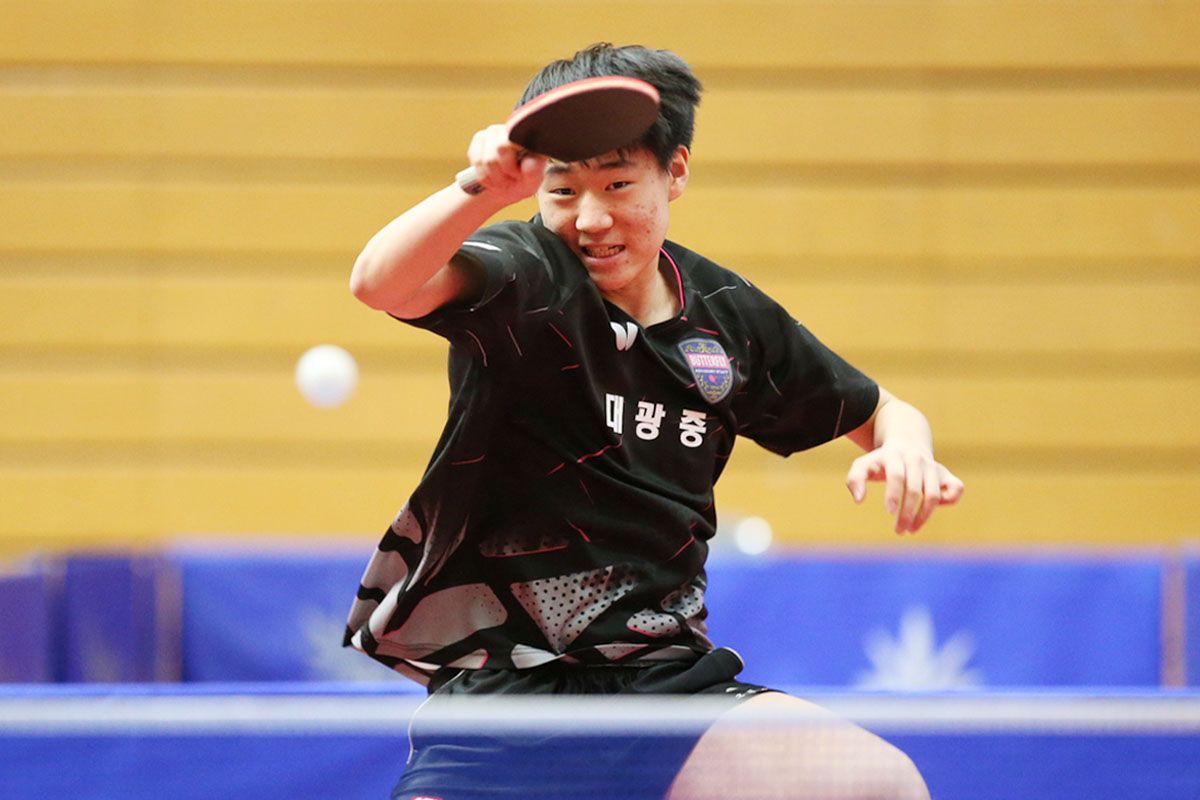 Photo at the 2021 Korean Table Tennis Championships
The Korean preliminary rounds for the Asian Games (September 23 to October 8, 2023 in Hangzhou, China) and the Asian Championships (September 3 to 10, 2023 in Pyeongchang, South Korea) were held this spring, and Oh Junsung became the youngest Asian Games player in the history of Korean men's table tennis.

Earlier, the youngest-ever player selected in 1986 Asian Games was Yoo Nam Kyu aged 18 years; however, Oh Junsung was only 17 when he was selected for the Asian Games national team.
Oh Junsung, who beat the 18-year-old Korean table tennis hero's record, said, "I am very happy to be the youngest player in Korean history at the Asian Games, but I am a little nervous because I have to compete in the prestigious tournament with my extremely talented seniors. My goal is to give the best I can at the competition." He expressed his joy and ambition on becoming a member of the national team.
Oh Sang Eun, Oh Junsung's father, is a legend with a brilliant record. He has won bronze medals in men's singles at both the Asian Games and the Asian Championships.
Oh Junsung is expected to surpass his father and has been attracting a great deal of attention from the Korean table tennis world.