Compare to know the Glayzer series better





Speed


81


Spin


73


Arc


82

Sponge
Hardness


38



Speed


75


Spin


87


Arc


95

Sponge
Hardness


42







Speed


86


Spin


85


Arc


88

Sponge
Hardness


40



Speed


83


Spin


76


Arc


79

Sponge
Hardness


36



Speed


79


Spin


96


Arc


96

Sponge
Hardness


44



Speed


83


Spin


70


Arc


75

Sponge
Hardness


35
*The performance index for Butterfly rubbers has been revised from February 2023 in line with improved measurement methods.
Expand possibilities with different blade combinations
Here are some examples of recommended blade combinations for the Glayzer and the Glayzer 09C.


Choose rubbers according to your improvement
"Which Glayzer should I choose?" "What is the best rubber to use after Glayzer?" Here are some rubber transition examples that will be helpful for various players.
The Glayzer series is a good option if you are currently using Rozena or other high-tension rubbers and are thinking about taking the next step.
If you prefer a non-tacky rubber such as Rozena, Glayzer is a reasonable choice. Once you are comfortable with using Glayzer, you can then progress onto rubbers from the Tenergy series or 05, 64 or 80 from the Dignics series. The rubber you choose from these options will depend on your personal preference and playing style.
On the other hand, if you want to use a tacky High Tension rubber, the Glazer 09C is recommended as an introductory rubber. It is a good idea to assume that you will eventually move on to Dignics 09C.
Intermediate to advanced players who are currently using the Tenergy or Dignics series and are already satisfied with their performance should continue to use these rubbers.
ROZENA
[Spring Sponge]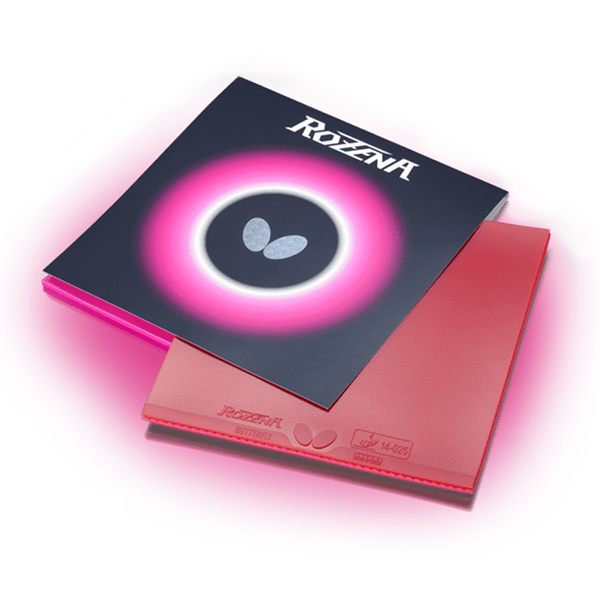 Players currently using Rozena or other high-tension rubbers
Prefer non-tacky rubbers
Prefer tacky rubbers
GLAYZER
[Spring Sponge X]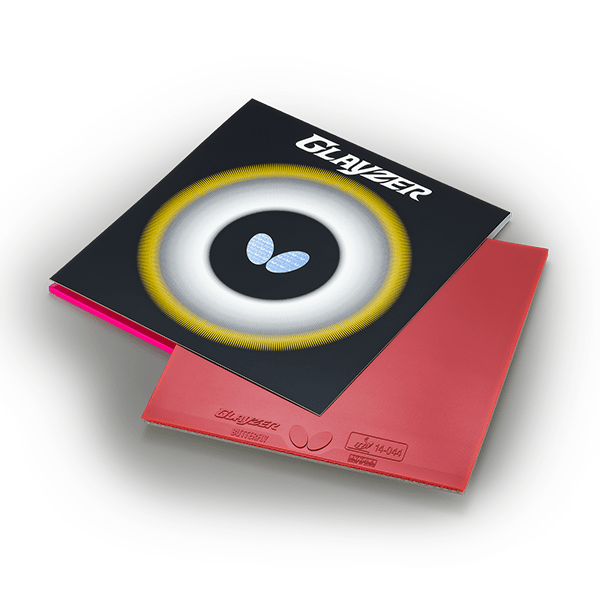 GLAYZER 09C
[Spring Sponge X]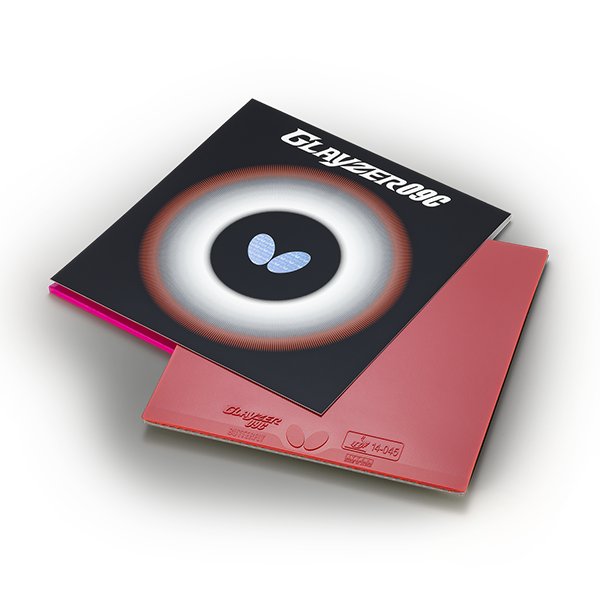 As the next step
DIGNICS 05 80 64
[Spring Sponge X]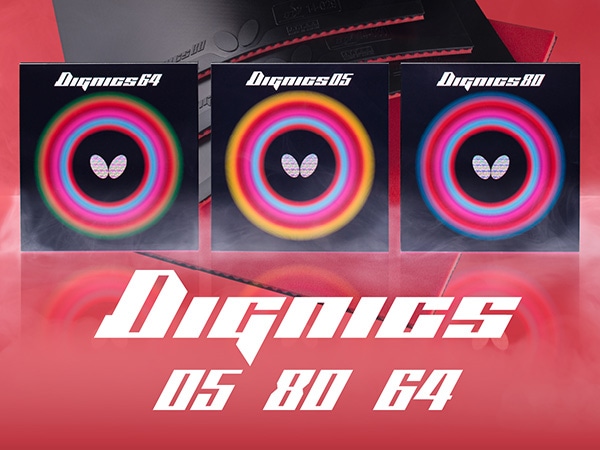 DIGNICS 09C
[Spring Sponge X]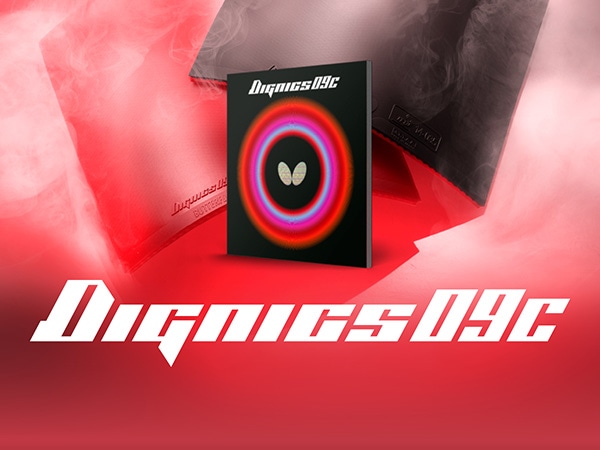 TENERGY Series
[Spring Sponge]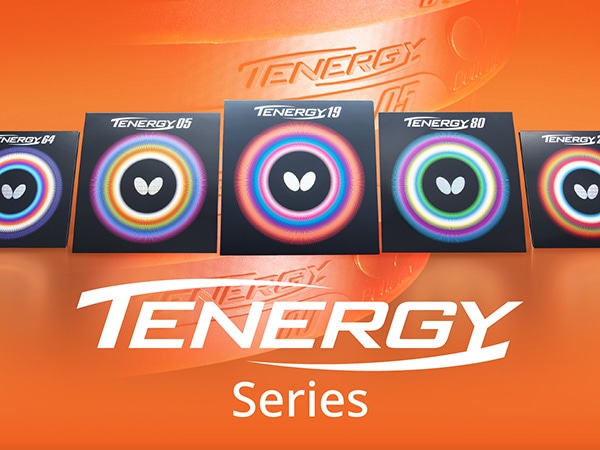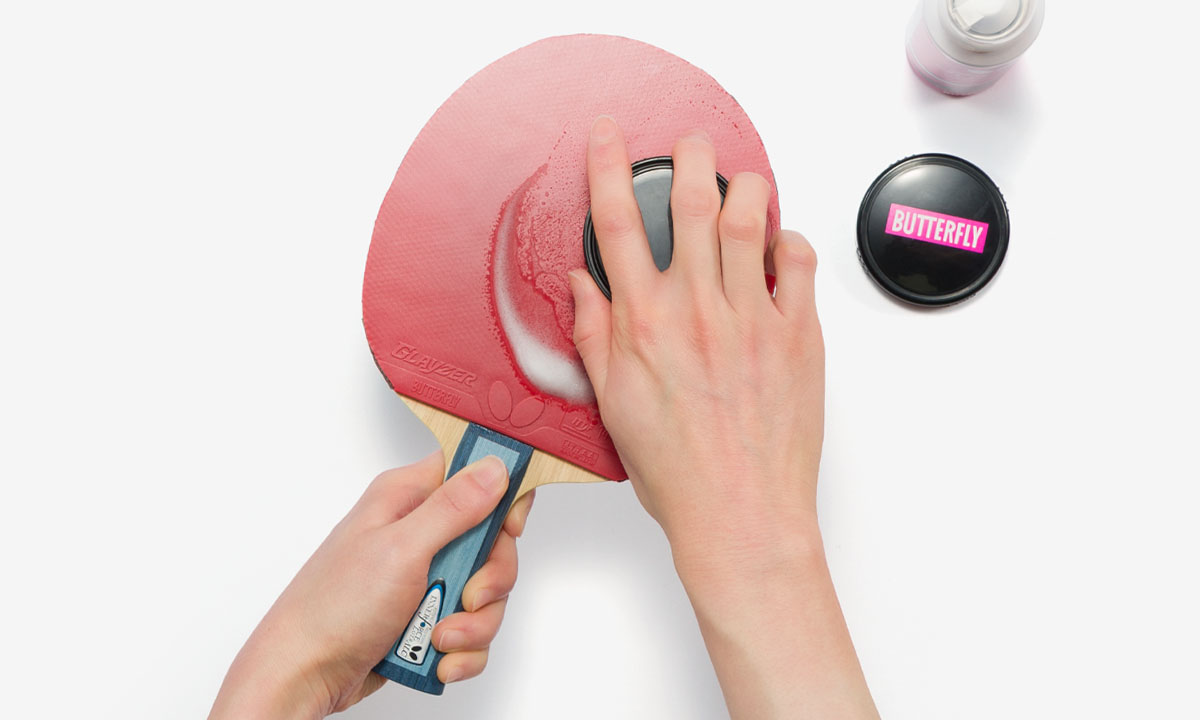 Care is essential to prolong the life of your rubbers
The rubber's surface is delicate and gets dusty and worn every time you hit the ball. If you leave it without care, the performance of the rubber will deteriorate quickly in terms of spin and bounce. Regular care with care products after your training or matches will prolong the performance of your rubbers.