November 25, 2022
Interviews
Interview with Jun Mizutani (2/2) —"It is quite possible that the Japanese team recedes from the top of the world."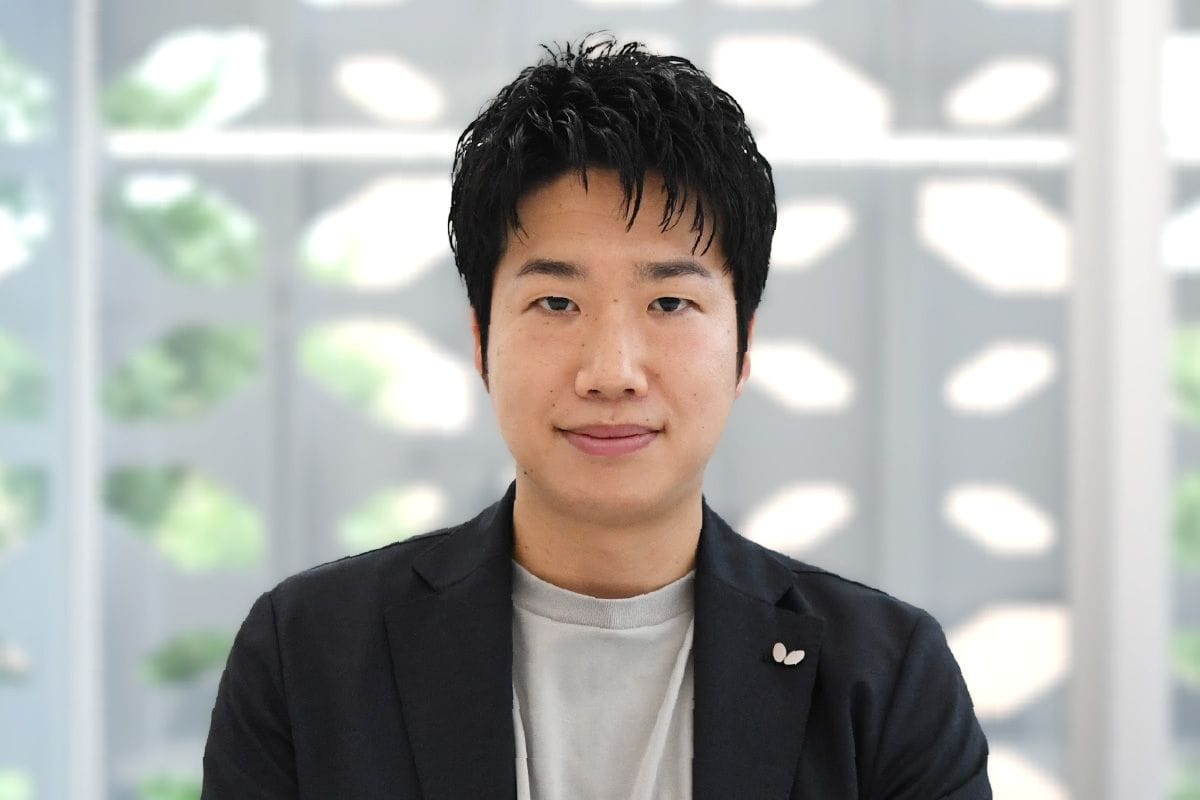 There are several turning points for athletes, where they are forced to make big choices in their individual athletic lives. There are many cases the choice made at that time can often drastically change their playing careers; either entering further education or being employed? Playing either inside the native country or abroad? Playing either as an amateur or a professional? Either retiring or continuing an athletic career? 
The following series of interviews focus on players at a turning point in their careers and the reasons of their decisions. 
In the second part of this episode Jun Mizutani (JPN) told us about his vigorous activities in the world of entertainment and the recently assumed Butterfly Gold Medal Advisor as well as his expectation and anxiety for his junior colleagues. 
— About a year has passed since you started to appear in television programmes after the conclusion of the Tokyo Olympic Games. Have you become used to the activities in the entertainment industry?
That is right. I have been working almost without taking holidays since the closure of the Tokyo Olympics.  
I have concerns about what to do in the future, so I simply want to earn money. I have savings from my playing days, of course, but I have a family and I should have as much money as possible in case I decide to work on some big business or come up with something I want to do for the rest of my life.  

— Accumulating experiences as an entertainer for nearly one year, have you shifted your attention to the world of show business?
My current job is not for pleasure but something I have to deal with seriously; the situation is the same as in my playing days, in that sense. I used to dedicate all my strength to winning matches, but now I do all in my power to procure my next job. I am fully motivated for the activity and I am trying very hard to acquire a lot of appointments. 

— It seems your challenges are successful, but how do you feel?
Well, I don't know.  
I aimed to win matches only in table tennis, but various things happen in television programmes. We shoot on location and talk in studios and also, we sometimes play table tennis and other sports. They are all jobs for me and I have to tackle at full power, but everything is not always fun and I have to work on something tough and difficult; I may be experiencing the feeling of corporate employees in a way (lol). 
— Is there anything difficult in the entertainment world compared to table tennis?
The difficult thing is that the TV shows cannot be completed by a single person. Basically, I do not express my feelings very much because a television programme is produced by communicating with each other properly. I think the important thing is that I respond to what I am expected, by looking around well. 

— The experience earned in table tennis seems to be maximized.
Partly yes. In table tennis it is important to read the opponent's emotions and that ability works in your favour during matches; that is what I try to do in the entertainment industry. 
For example, when I talk with co-actors and staff from the programme, I try to achieve a balance; I sense what the person wants to talk and if he or she wants to be spoken to, and I decide if I talk to him or her. 
— It seems difficult that you need to shine while reading the feelings of the others in such a situation.
Yes, balance is really important; it is not good if I stand out too much, but it is also not good if I am too indistinctive. Very difficult. 
At a job as a commentator, for example, I am sometimes criticised just by being there. There is sometimes a criticism such as "This is not the right place for an athlete," and I feel terrible with such comments. Sometimes they say "Don't get carried away," when I say something in an amusing way. On the other hand, however, they say "Don't appear on TV as you are not humourous," if I keep quiet to be polite; this is just a very complicated industry. 
However, I overcame the hardest time in this industry; I think I have become a bit stable now. I had been criticised every time I showed up on TV at the beginning, but I overcame the situation and I have become approved or at least fit in the surrounding people. 

— How do you receive such critical voices?
The DM and comments on the social media platforms. Sometimes they give me motivation as I notice they watch me like that, so I read those opinions.  
Many say I should not have accounts on the social media platforms as I care about such comments, but the influence of such platforms, like the number of followers, is directly linked to my job. There are many cases that the person who has a big influence is casted, so basically, I have no choice to stop using the social media channels. Therefore, everybody has accounts on the social media networks, but they all receive criticism, for sure. All we can do is to endure them (lol). 
Additionally, recently I started posting on Instagram as the social media activities are very important to work in the television industry. I have to attract attention and popularity of the younger generations by updating my posts with great enthusiasm. 
* Twitter https://twitter.com/Mizutani__Jun
 Instagram https://www.instagram.com/mizutani_jun0609/

— Is there any target for you in the entertainer activities?
I am glad if I will be starred in as many TV shows as possible. I have no intention to ask too much because I know I am in a very severe industry. 


— I just remembered, you became the Butterfly Gold Medal Advisor.
I selected the name (lol).  
I felt attracted the most by the "Gold Medal Advisor", among about five options; I thought it would only be applicable to me. I thought it is one and only, so I made the decision immediately. 

— What kind of activities would you like to do in the future? 
The popularisation and development of table tennis, first and foremost. That is featured high on my list of priorities without doubt. Table tennis population has been increasing after the Tokyo Olympic Games; the popularity of each sport for junior high school and high school has been basically decreasing, but only table tennis has continued to increase. I think this is a very positive trend, so I have a strong intention that I would like to contribute to the popularisation and development of table tennis. 

— Do you still have such a mind even when you are working as an entertainer?
Of course, yes. However, there is a big difference between myself as an entertainer and as the Butterfly Gold Medal Advisor.  
Jun Mizutani, as an entertainer, is a performer; I am not sure who I really am, and I am frivolous there. I have a sense as if I were performing in a film or a drama.  
However, as the Gold Medal Advisor, I would like to try my best to popularise and develop table tennis as a gold medalist at the Tokyo Olympics. 

— You have continuously joined our training sessions, but is there any difference in yourself from your playing days?
I had a bit of rivalry with the partner who came with me when I was a professional player. I think there was a distance between us, as we were rivals in a way; we have great fun currently. 
 
If I was still a professional player, the partner would also be conscious of me as a competitor. For example, I always tried to find the partners' weaknesses during demonstration matches in the past, but I have fun recently. I feel the partners see me as an entertainer, not as a player, after my retirement, so I can enjoy sessions. 

— Is there anything you expect from Butterfly as a partner?
I have engaged in table tennis as a top player for a long time, so I would like them to produce wonderful equipment for top players. They have always produced good products until now, so I expect more advanced ones from them. I would like them to pioneer something any other manufacturers have not done yet. 
— There are several young players who are playing overseas this season for the first time. Please give them any advice if there is any so that their challenge would be fruitful? 
The situation is totally different between the past and the present. I had no internet or mobile at that time; I was in such an environment that the only thing I could do there was table tennis. 
 
However, they can play computer games, watch videos even when they are abroad; there are various kinds of temptations. I think it means a defeat if a player spoils him/herself in the end, so their resolution is important.  
 
Everybody could become stronger to some extent in the past if they played abroad, but I don't think everybody can be stronger now if they only play there. 
 
Additionally, all the Japanese players are rivals, so they must have strong minds to beat those immediate competitors. 

— What do you think of the mental attitude of those young players?
They are still naive. Maybe I was a bit too special and they are normal. My senior and junior colleagues were indulged and the young players of today may also be indulgent. There is no prominent player; I have not noticed any conspicuous players for the last 20 years, who make me think he/she will be strong. 
 
There is no single player in Japan who makes me think he/she is outstanding though I have seen the industry since I was a teenager. 

— That is a very harsh evaluation, but the youngsters of today still have great potential for the future, don't they?
Of course, young players have potential. The muscular strength becomes weaker from when they are 19 or 20 years old, so they need to hold on and increase their power with muscle training; their muscle power will decrease and they will not be able to withstand the movement if they spoil themselves at that point. 

— It is generally said that the performance of an athlete in late twenties is at its height. What was your situation?
That is true. I think experience is very important in table tennis. Experience greatly matters especially in service and receive at pivotal points. 
 
There is often the case that I am leading according to the score, but I am losing with regard to the contents of the match. In fact, such was the situation at the final of the mixed doubles at the Tokyo Olympic Games. We were behind the Chinese pair in terms of score, but we were actually leading the match; that is the "skillfulness to win a game" and the ability to drive a game. Players will learn from their experience, so it is important for them to have various kinds of experiences. On top of good experience, they accumulate failures and probably their performance reaches the prime of their play in their late twenties more or less. 
 
However, they will also start to have more injuries from around their late twenties. Most of the players may have at least one bomb somewhere in their body from the middle of their twenties. 
— Is there any advice to the players who will be your successors?
This is applicable to every player, but I want them to find a good coach, first of all. They should be coached and taught table tennis intensively on a one-to-one basis. I have an impression that everyone does not understand table tennis at all yet, in terms of technique as well as strategy. 

— What do you think of coaching by yourself?
That would be good if I can earn one billion yen (lol). 
 
I am just joking. I think a player who can win domestically needs to learn something else in order to compete also in the world. This is not only about the technique, strategy or the way to proceed the game, but about everything including spirit, technique, physical condition and knowledge. I often wonder why they play like this in such a time when I watch the Japanese players play.  
 
The world's top players have something like the theory of the top players. For example, top players never fail the service at crucial moments; their service is short enough to bounce twice on the table. However, for the Japanese middle-ranking players, their service comes out of the table after one bounce and the ball is attacked without fail. Their receive can be a big chance for the players in a high level. There is no one who can teach this; I would teach this in the first place, but there is no one who can point it out. 

— As the table tennis fans, we think we should avoid such a situation where Japan has become weak after Jun Mizutani's retirement, but what should be done? 
I think somebody will be born; some strong player will come out. Everybody including me expects that. However, there is no guarantee that such a player can become one of the world's top players. 
 
I played in the world and captured a few medals and people thought that was nothing special. However, for 30 to 40 years after 1950s and 1960s, when Japan was at the top of the world achieving quite a lot of medals, for example, Japanese players had been away from the world's pinnacle. I am afraid it is quite possible that the Japanese team recedes from the top of the world again. 
 
Still, I think some good players will come out suddenly, by chance. Some simple things can motivate players; a player earns one billion Japanese yen with table tennis; a table tennis player marries an idol. There may be many players who try hard with such simple triggers (lol). 

We were very surprised at his smooth talk and less hesitation in speech as well as his exact answers to our questions; we could not help interrupting and pointing it out to him during the interview. 
 
Mizutani has always been quick in thinking and good at talking, but we were impressed by the fact that his TV appearance less than one year had already made him sophisticated. However, he never said only inoffensive things but also evocative and sometimes provocative words (though Mizutani may not have intended so) to entertain the listeners. Those words are not limited at the superficial level; his words are supported by his extraordinary experience for more than 20 years and his actual feeling acquired during his playing days. 
 
At any rate, his evaluation of his junior fellows was critical. Of course, there is a good chance that someone will become the next absolute ace of Japan, but that will not satisfy Mizutani. It is only he who is able to feel incompleteness in a real sense. 
 
Who will fill such an insufficiency? Of course, the players need to try their best, it is only themselves who can resolve it, who feel the imperfection inside themselves. 
 
Everybody can just wait for "the next Mizutani" to be born by sitting on their bottoms. However, we cannot help thinking that Mizutani still has an important mission to contribute to the birth of such a player; he must be a few select people who can promote such a creation.