August 9, 2022
Interviews
Oh Junsung (KOR) – Butterfly Players Worldwide –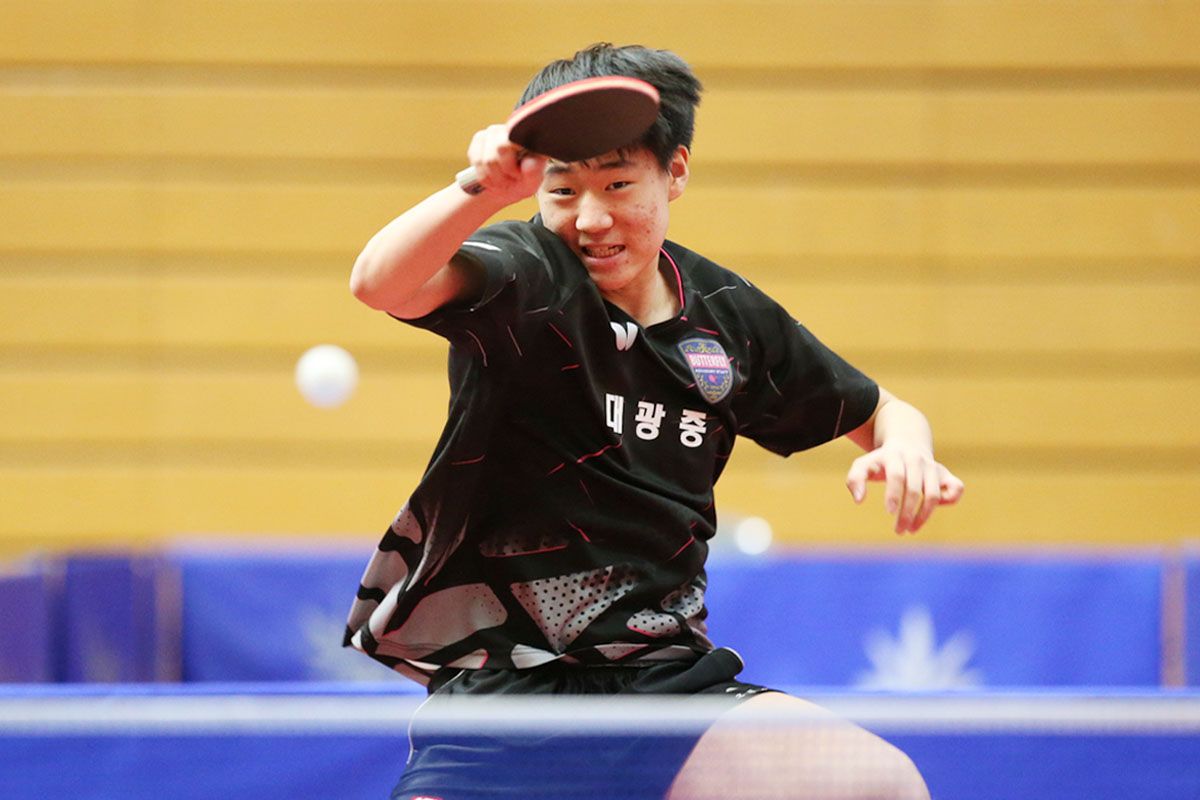 The new series "Butterfly Players Worldwide" introduces focuses mainly on young players.
The first edition features Oh Junsung from Korea Republic; his physical strength is typical of Korean players, his powerful forehand topspin from both sides of the table as well as his inherited over-the-table play (his father is Oh Sangeun, who also went by the name of the Asian cannon), is a promising Korean hope.
Nationality
Korea Republic
Playing Style
Right Hand, Shakehand, Attacking
Date of Birth
12 June 2006
Achievements
U19 Boy's Singles Winner at WTT Youth Contender Wladyslawowo
U17 Boy's Singles Winner at WTT Youth Contender Wladyslawowo
Equipment
Blade: Viscaria
Forehand Rubber: Dignics 09C
Backhand Rubber: Dignics 09C
Explore Oh Junsung Q&A
Q1. How did you start playing table tennis?
I started playing table tennis for fun with my mother at a local table tennis hall at the age of seven. I remember the good feeling in my hand when I hit a ball.

Q2. What is your nickname?
My teammates call me "Jjun" (pronounced as "chun").

Q3. What is the characteristic of your play?
No easy mistakes, counter-attacking play with solid control and a powerful backhand topspin.
Q4. Who is your iconic table tennis player?
My role model is Fan Zhendong (CHN), but the player I respect is my father (Oh Sangeun)!

Q5. Please tell us your best game ever.
Against Maciej Kubik (POL), in the second round of the U19 boy's singles at the WTT Youth Contender Wladyslawowo. I had difficulties in dealing with his return, but I remained true to my playing style and won the match.
Q6. Against whom would you like to play?
Fan Zhendong and Wang Chuqin (CHN). They have been at the top of the world since very young ages; I would like to learn their techniques and strategies as well as the way they progress in their matches.

Q7. With whom do you get along?
Everyone in the Korean national team gets along with each other well; An Jaehyun, Jeoung Youngsik, Hwang Minha, Cho Daeseong, Cho Seungmin, and so on. They tell me of their experiences and give me advice.

Q8. Which country do you like the most among the ones you have visited so far?
Poland was the best. Food was good and the most important is that I could win the title (lol).

Q9. What is your hobby?
To enjoy the physical aspect of sport other than table tennis (such as football and badminton).

Q10. What is your favourite music?
I like "Light Switch" by Charlie Puth and often listen to it.

Q11. What is your favourite book (author)?
I recently had a good impression with a book about mental training. My performance during matches improved as a result.

Q12. What is your favourite movie?
I like horror movies.

Q13. What is your target as a table tennis player?
To secure Gold at the Olympic Games. I would like to achieve something my father (Oh Sangeun) could not accomplish. Also, I would like to be an athlete who gains world recognition for performance and personality.

Q14. What kind of person is your father?
He is strict in practice and coaching, but I feel like he is a friend in my personal life.
Q15. Please give some message to your fans.
Thank you very much for cheering for me. I want to respond to your cheers with good performances and achievements by practising hard.


Table Tennis Report