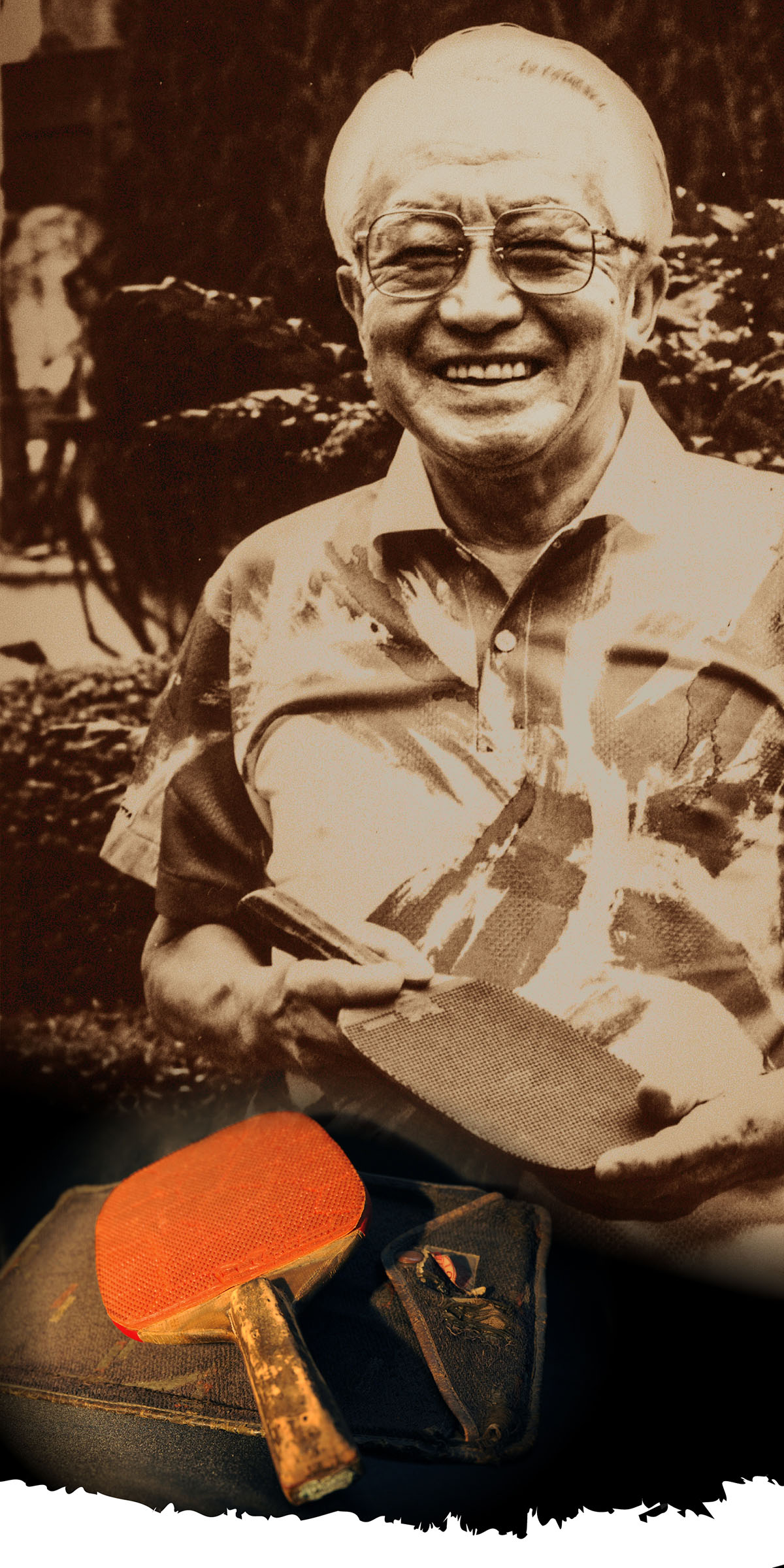 Hikosuke Tamasu was born exactly one hundred years ago on August 20, 1920, in Yanai, Japan, as the eldest son of the Tamasu family.

Hikosuke began to devote himself to table tennis, a sport for which there were few competitors at the time. Later, as he further honed his skills, he won prizes in all events at the All Japan Table Tennis Championships.

His passion for table tennis did not stop even after his career as a player had ended, therefore in 1950 he established Tamasu Co. Ltd. in order to create table tennis equipment. His pioneering activities went beyond the bounds of being a simple equipment manufacturer.

These ventures included developing in-house production of high-quality products, the first issue of the instructional magazine "Table Tennis Report", and the construction of the training facility "Butterfly Table Tennis Dojo", which attracted thousands of table tennis players from far and wide.

He passed away in July 2004 after witnessing the exponential growth of the Butterfly brand and the meteoric rise of the sport of table tennis. Goals which he had worked so tirelessly for.

Hikosuke was quoted as saying:
"Players are flowers in the table tennis world, and they are the very enchantment of table tennis; we would like to be butterflies flying around the flowers providing them the essential needs in the table tennis world"

Hikosuke's passion for the Butterfly brand has been passed on to his successors, even 16 years after his death.