Replace rubbers regularly
A worn rubber will not provide sufficient grip which impedes the ability to produce spin on the ball and can lead to negative effects on playing technique.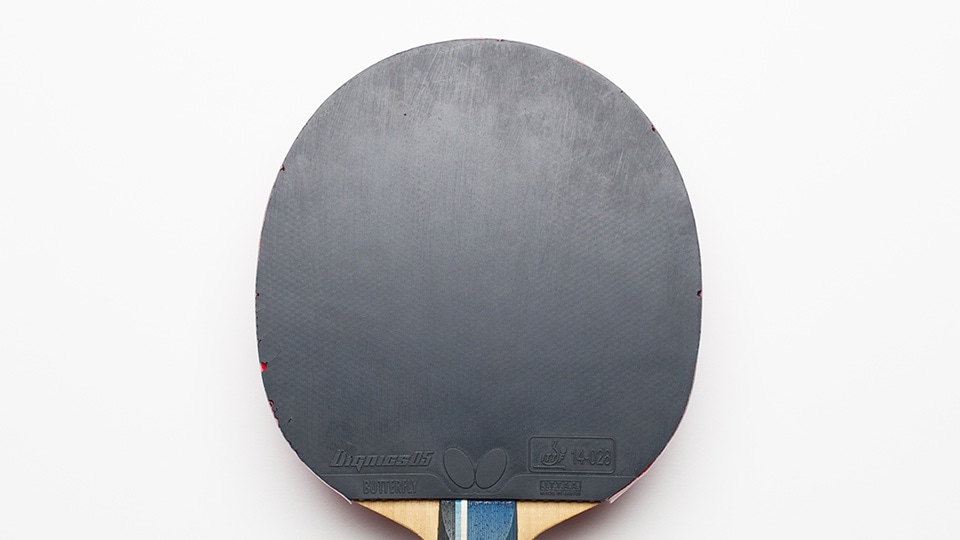 Lifespan of rubbers
The lifespan of a rubber depends on many factors, such as play time or intensity of training. The more you practice, the faster the rubber can wear out. When not in use for a longer period, a rubber can also lose elasticity. We recommend replacing a rubber regularly depending on usage time.
Pimples-in rubber:
When the surface loses its grip, or when the surface is losing the sheen and becomes whitish.
Pimples-out / long pimpled rubber:
When pimples start to break, or when the surface is discolored, and the bounce and rotation become smaller.
Step 1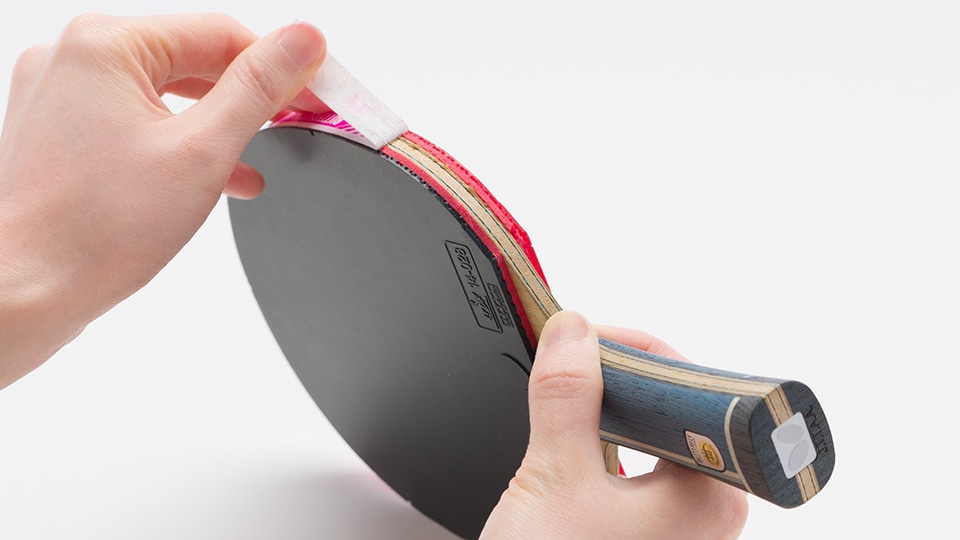 Peel off the side tape from the side of the racket first.
Step 2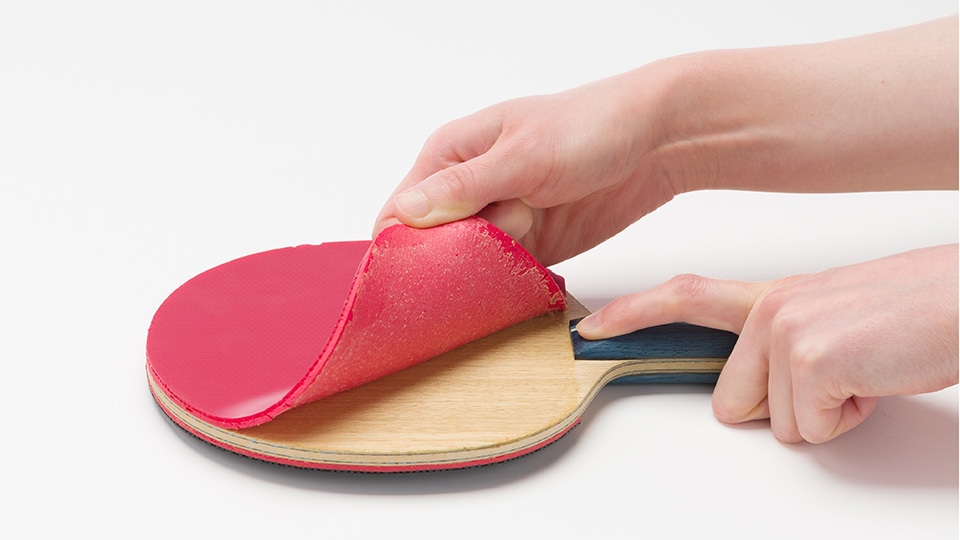 Peel the rubber off slowly from the blade diagonally. If you peel it off forcibly or carelessly, the sponge of the rubber or surface wood of the blade may be broken, so please remove the rubber carefully.
Step 3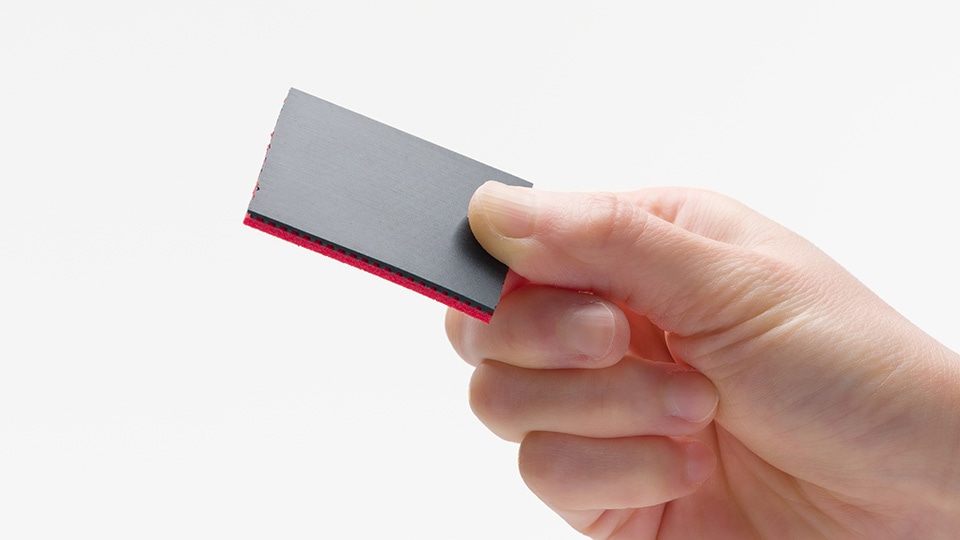 Remove the sticky residue on the racket surface using a piece of peeled rubber. If the rubber is put with the residue, the rubber surface may become uneven, or the rubber will not stick easily.
Step 4